You finally can surprise your family with a Disney World vacation. You've been saving and prepping for this moment for years. As you start your research, you're faced with a barrage of details that you're not even sure what you're looking at. Between selecting a resort, the category of resorts, dining reservations, when to go, etc., it almost feels like you lose your vacation with all of the stress of planning.
Take a breath.
Bookmark this page.
This guide will walk you through every step of the process to ensure a magical, stress-free time at Walt Disney World.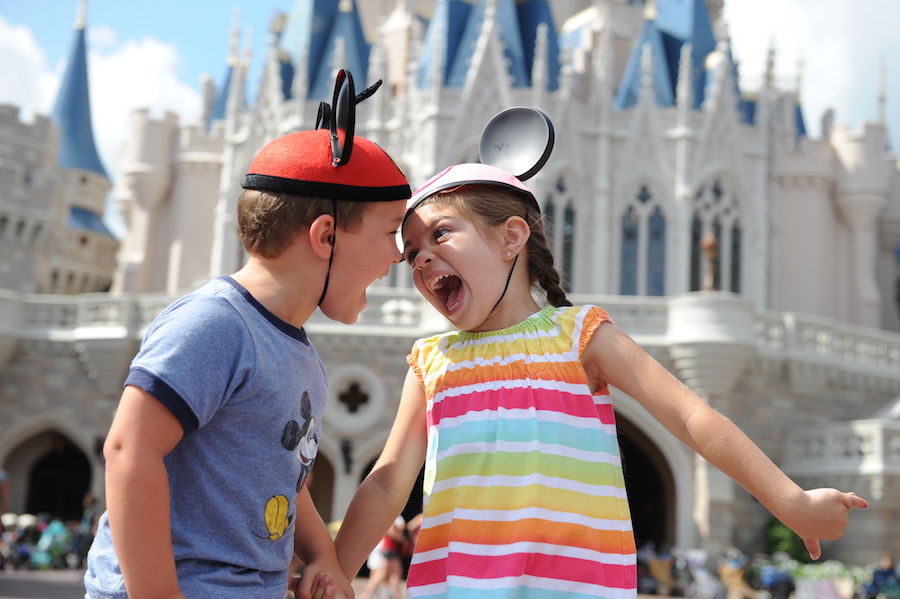 Ready to cut to the chase? Contact us to get started on planning your dream vacation.
How much should I budget for a Disney World Vacation?
This one is a tough one to give a general answer for because each family has different priorities. The important thing is to do your research and get an idea of what it might cost for your family. Your Disney Vacation Planner can help you with figuring out costs and what's worth it for your family.
Most families start with a total travel budget between $3,000-$5,000. We've seen higher and lower budgets, but this is the typical budget that we see to get started.
When is the best time to go Disney World?
Let's just set the crowd expectation right now: Disney World will always be crowded. There will always be lines. Are there times that are busier than others? Yes. Are there times where lines won't be as long? Sure. However, we've found that if you just go into your vacation with the right expectation, everyone is happier.
We're also big believers in that you should go when it makes sense for your family. If the only time that available for parents to take time away from work is around one of the busier times, that's okay. You can still make the best of your vacation no matter when you go.
Now that we have that out of the way, let's break this down.
Busiest times to visit Disney World
These times can also be some of the best times to be there with the various special events and activities. Just keep in mind that a lot of families want to share in that excitement.
School Breaks
It's no surprise that the school breaks tend to be more crowded. Families of school-aged children tend to revolve their vacations around the school calendar. Expect heavier crowds around school breaks.
There was once a time where the fall break time period was a slower time, but that's started to shift. Now that schools are implementing longer spring breaks, families are taking advantage of the extra time and traveling to Disney in the fall.
Holidays
These are some of the busiest times to visit. In recent years, it's not uncommon for Disney to have to shut down admission to the parks due to being at capacity on Christmas and through the following weeks.
This is not exclusive to the winter holidays. Independence Day and other long-weekend holidays can be crowded, too.
runDisney Weekends
The runDisney weekends bring in tens of thousands of runners and their families and friends. Leading up to the weekend and for a few days following, the parks will be crowded, but manageable. If you can adjust your trip, it's worth the consideration.
Where is the best place to stay at Disney World?
Ask this question to any Disney vet and you will a get a different answer from everyone. This step of the process is where you'll want identify your priorities and desires to have in your resort.
List of questions to ask and information to gather before researching the resort:
Do you want to stay on Disney property?
How many people will be traveling in our party?

How many rooms will we need?

What type of room do we need?

What is our price range for rooms?

How close does it need to be to the parks?

Are we willing to pay extra for a better/different view than the standard view?

Do you want to be on the Monorail?

Do we need to have restaurants at the resort?

How important is the pool?

How much time do we intend to spend at the resort?

Taking the time to identify and prioritize what you're looking for will help you narrow down from the large list of resorts.
Selecting a resort category
The following resort categories are how Disney separates their resorts.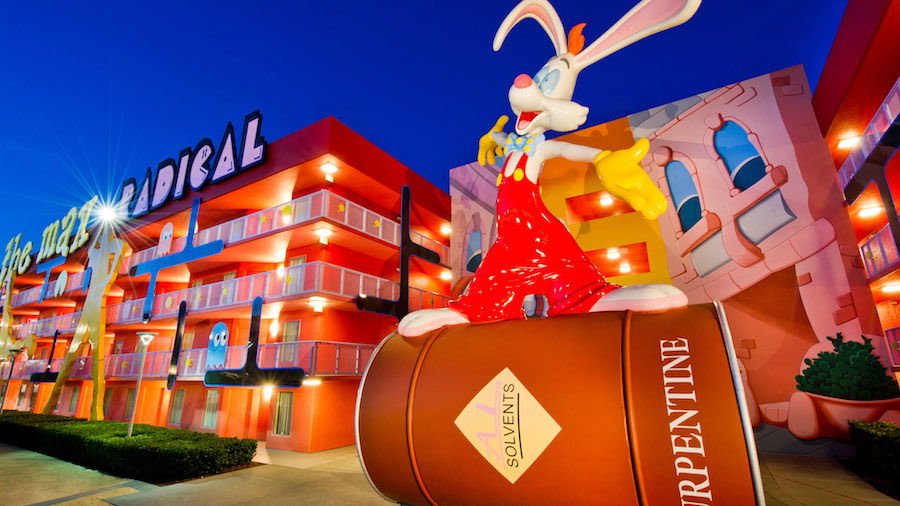 Value
This category is for the budget-conscious family that wants to stay on property, but doesn't want the extra frills of the other categories. We should note that sometimes the word "value" might have a negative connotation, but that's not the case with Disney World. The value-resorts still have a ton to offer between great pools, fun theming, arcades and more.
All Star Movies

All Star Music

All Star Sports

Art of Animation

Pop Century

Moderate
This mid-range category gives families a bit more room in the resort.
Disney's Caribbean Beach Resort.

Disney's Coronado Springs Resort.

Disney's Port Orleans Resort - French Quarter.

Disney's Port Orleans Resort - Riverside.

The Cabins at Disney's Fort Wilderness Resort.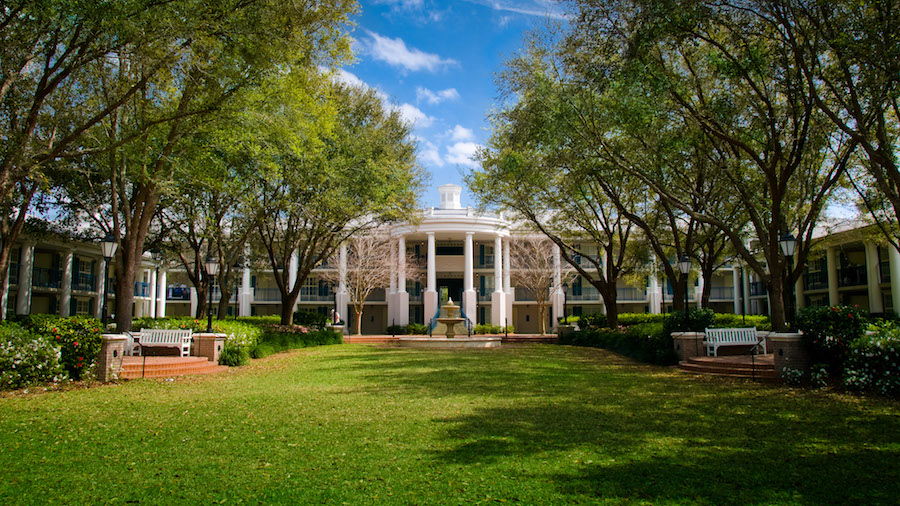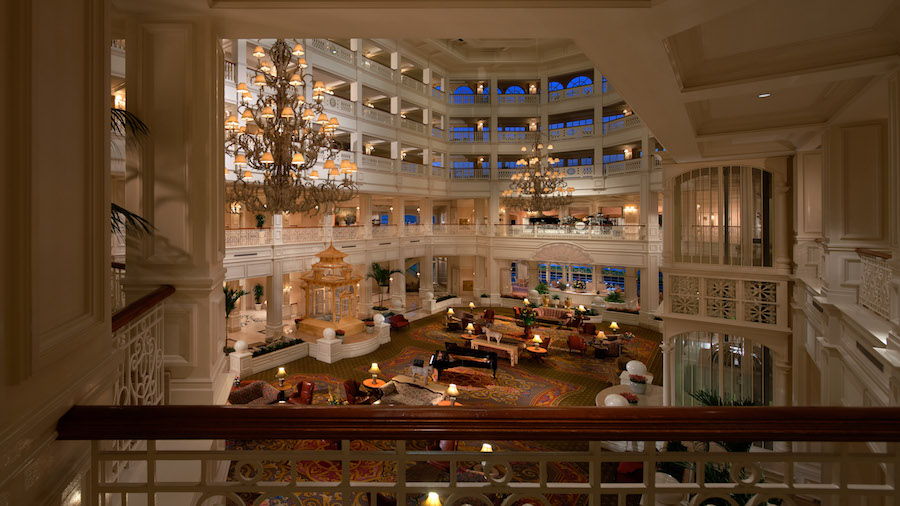 Deluxe
These luxury resorts offer one of the best benefits: close proximity to the parks. Between monorail access, amazing theming, and sometimes walkable distances to some of the parks, the premium families pay to stay at these resorts are often well worth it to be steps away from the park magic.
Disney's Animal Kingdom Lodge.

Disney's Beach Club Resort.

Disney's BoardWalk Inn.

Disney's Contemporary Resort.

Disney's Grand Floridian Resort & Spa.

Disney's Polynesian Village Resort.

Disney's Wilderness Lodge.

Disney's Yacht Club Resort.

What Disney World park tickets do you need?
Note: Disney is changing the ticket pricing to date-based pricing starting on October 16. This guide will be updated to reflect details when they are made available.
The base Disney park ticket can get you into one park for the day. You're welcome to leave the park and return later in the day, but you must go back to the same park.
If you'd like the flexibility of moving to different parks, then you'll want to budget for Park Hopper upgrade. We're big supporters of the Park Hopper pass, but not including that could be a huge budget savings for your family.
Wanting to spend a day at a waterpark? You'll need the Park Hopper Plus upgrade to include the water park upgrade.


How many days of tickets should you get?
When making a Disney reservation, the default will be the number of nights of your stay plus one extra day. So, you'll want to make sure to select the number of days you'll use. The default doesn't factor in whether you'll even arrive in enough time to visit the parks before they close.
Most people planning a trip to Disney World will be purchasing more than a 1-day ticket, but it's worth noting that Disney has implemented tiered pricing for single day tickets. The pricing is different based on holiday, weekend and school break schedules.
How does dining work at Disney World?
Disney has more options than you'll know what to do with when it comes to food. Between amazing signature dining, filling character buffets and faster options for families on the go, you will find something for everyone.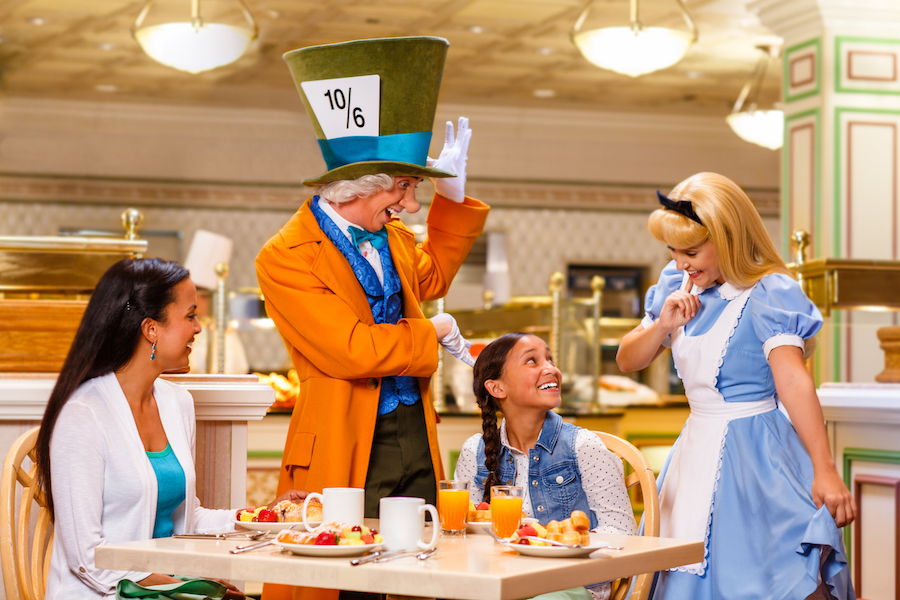 Table Service
These restaurants are the sit-down type. There family-style, buffet and plated options to please even the pickiest of eaters.
Some of our favorites:
1900 Park Faire

Tusker House

Chefs de France

Akershus

Quick Service
These are counter service type restaurants. There are quick service restaurants available in all of the parks. Recently, they've been rolling out Online Ordering where you can order your meal via the app and pick it up at the restaurant, skipping the lines
Some of our favorites:
Jungle Skipper Canteen

Columbia Harbor House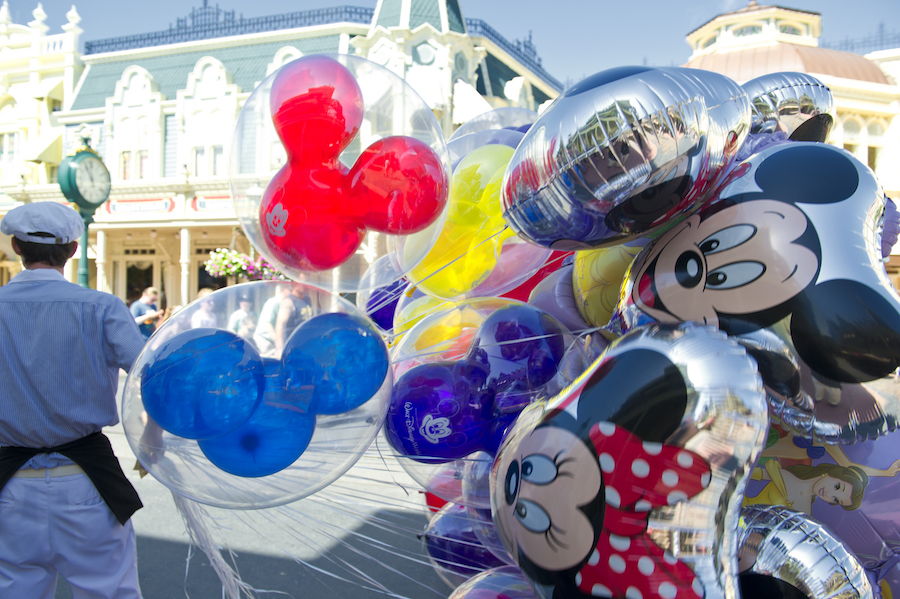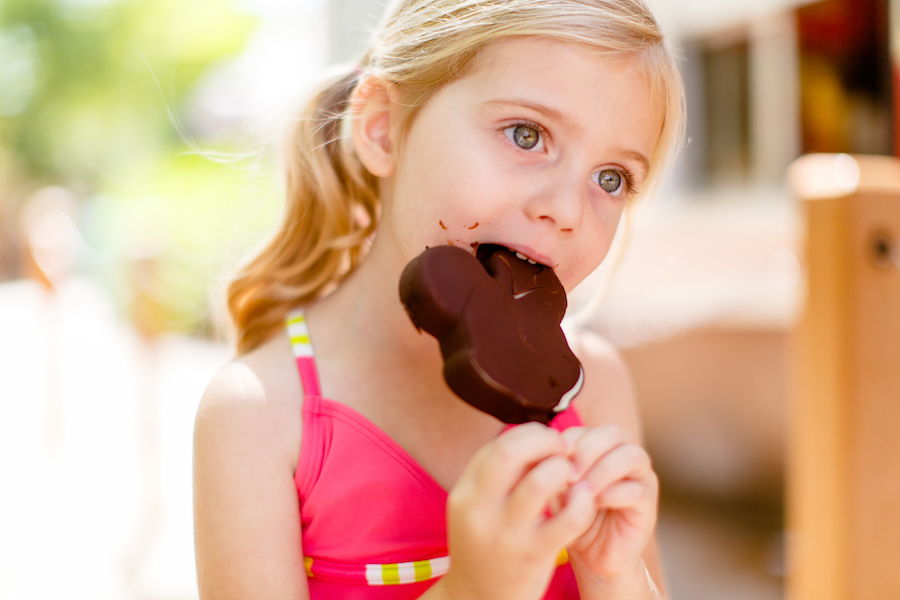 Snacks
Snacks are not to be overlooked at Disney World. (Confession: It's one of our favorite parts.) Snacks can be found anywhere and everywhere all around property.
Some of our favorites:
Mickey Ice Cream Bar

Jalapeno pretzels (Seriously. The best.)

Churros

Should you get the Disney Dining Plan?
The Disney Dining Plan is an offering by Disney that allows you to tag on the cost of your meals to your vacation package. There are different tiers based on the types of dining experiences you're looking for.
One of our top questions is if people should get the dining plan.
It completely depends on the family. We tend to snack more on our Disney vacations than to sit down to full meals. On other trips with our extended family, we had the dining plan and used it all. I think it's important to understand what you're looking for from a food perspective on your vacation and that will help you decide if you should get it.
How to make dining reservations at Disney World
You can schedule dining reservations 180 days in advance. If you're staying on property you can schedule dining reservations 190 days in advance.
You have three options to make your reservations:
Call Disney Dining - (407) 939-3463
My Disney Experience App
If you're trying to schedule the more popular restaurants, be patient and have backup options. Restaurants like Cinderella's Royal Table and Be Our Guest will book up quickly, but if you don't get a reservation right away, don't lose hope. Plans change and we recommend checking back on a regular basis and monitor dining reservation boards.
How to select FastPass+
The FastPass+ system is the electronic system in which you will select and keep track of your FastPasses.
You can schedule 60 days in advance if you're staying on property, 30 days if staying off property. It's super important to get that date on your calendar to make your FastPass+ selections as a lot of the major attractions will book up right away. If you're working with a Disney Vacation Planner, ask if they'll take care of this for you.
Have a loose plan of what days you're going to the different parks. This will help you when you get access to book your FastPass+ selections. Your dining reservations may dictate this schedule.
Start with the most popular attractions and work your way through the list.
Make them online or on the MyDisneyExperience app. Both are easy to use, but we find that we use the app on our phones most often.
You can always change them later, but understand the inventory will not be the same.


Hard to get attractions
Don't worry if you don't get one of these. You might be able to snag one later if you monitor closely. You can also plan your day around if you want to stand in the line.
How to plan each day at Disney World
Determine if you want everything super planned out or if you just want a loose plan. We don't recommend going without a plan of attack, because you will be overwhelmed at the options and you won't get the most out of your day at the park.
Look at park hours and times guides. These are subject to change but will give you an idea of the different types of attractions, entertainment and character meet'n'greets are frequently offered.
While we always want everything to be open and available, the reality is that something will be under construction during your visit. Keep a close on the construction updates as they can and will change frequently.
Have a plan, but be flexible and relax. Things can change on a moment's notice.
Time to Start Planning!
Now that you have the lay of the World, it's time to start getting into the specifics of planning. Nailing down the details of your family's vacation is our specialty. Request a quote and leave the heavy lifting to us.
Newsletter Sign-Up
Join our email list of fellow travelers to get our tips, tricks and latest travel news.